In January, film director and musician Chris Malinowski released his first music video in more than six years. Are new things afoot for his rock band, The Collingwood?
One thing Chris Malinowski aims to do when making films and videos is "heighten the mundane." He emphasizes the idea like one would a mantra.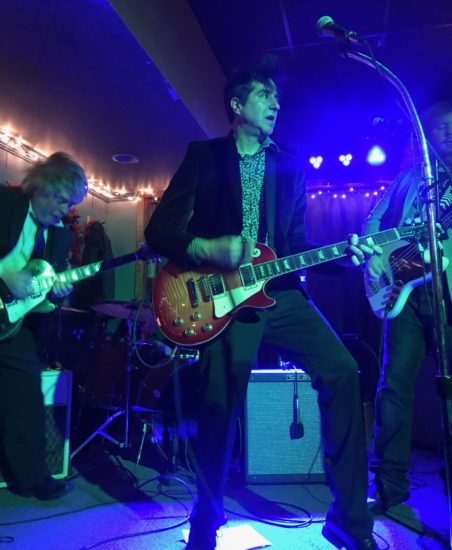 "I like the idea of taking people from my everyday life, putting them in a scene, and making them a star for a moment," Malinowski says.
But it's not just people. Malinowski also enjoys taking a typical domestic item or setting and presenting it in a way that it becomes atypical. Often otherworldly.
"An empty chair or an empty room… when framed and lit properly can become somewhat immortalized as something other than what it is, while still being what it is," Malinowski explains. "Like anyone, even a chair can be a star."
It's an approach Malinowski incorporated in his 2013 independent film, Yes, Your Tide is Cold & Dark, Sir, and it's what the film director and musician strived for in December when working on the music video for "Confetti," the latest song from his critically acclaimed rock band, The Collingwood.
The video begins in a wooded winter setting with guest musician Jules Corridori singing a cappella around a small fire. Malinowski's words are heard through Corridori's voice. In haunting yet enchanting tones, she repeats the line: "Live it hard and make it personal."
If it sounds like another mantra, perhaps it is. Malinowski's approach to film compliments the way he has made music with The Collingwood for more than two decades.
"I love creating something I've never heard before but, at the same time, something that has some familiarity," Malinowski says, a notion that sounds like he's referencing the empty chair that's a star, yet still a chair.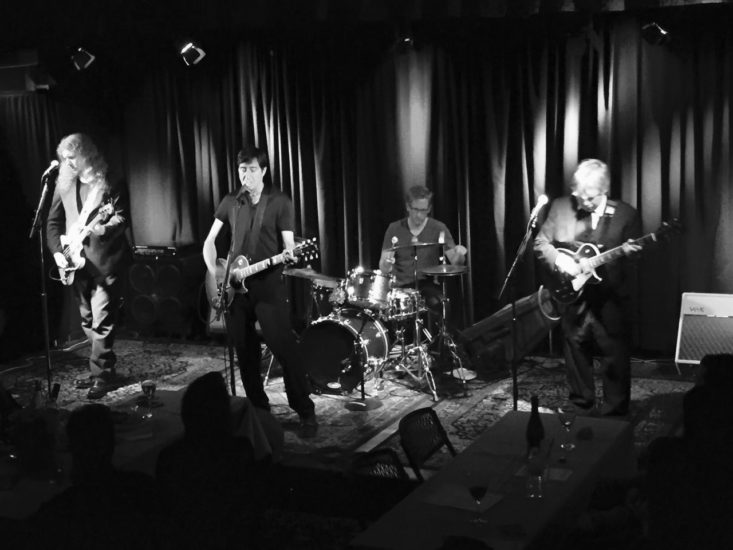 The end result is music that might first draw comparisons, but ultimately feels daringly distinct. One might hear Malinowski's intense croon sung over the band's rhythmic guitar work while watching their 2010 video for "Fuck Yeah, Hollywood" and say it sounds like David Bowie covering King Crimson. The problem is the comparison doesn't cover all the bases.
With the rest of their work, The Collingwood is at times more punk; other times, verging carefully towards more poppy territories. Although with most songs clocking in at seven minutes or more, it's more like their music circles the outskirts of pop. Circumventing in a way.
"Their slinky, spectral, and stagy post-rock contains bits of goth, darkwave, dance-rock, and '70's soul… [and] takes its own sweet time to penetrate your subconscious," is how veteran music writer Mark Suppanz summarized The Collingwood nearly 10 years ago in a review for The Big Takeover. Like other music critics who have written positive reviews of the band, Suppanz couldn't resist mentioning the length of their songs.
In that sense, at slightly more than four minutes, "Confetti" is as close in length to a pop tune as The Collingwood gets. But don't expect to hear it spinning on WSTW or WJBR or any pop-oriented radio station, for that matter. It's too challenging, exploring what Malinowski called the "darker, ambient" side of the band.
AN UNCOMFORTABLE VULNERABILITY
The song came from a place of despair, the singer admits, recalling how the chords and lyrics for the song came to him one afternoon last fall while sitting in his backyard playing acoustic guitar.
"It felt like a heavy day," Malinowski says. "We had just lost [my wife's] mother…. I just felt very flat, very vulnerable at the time and trying to embrace kind of an uncomfortable vulnerability.
"I started to sing to the chords I was playing and started to mess around with some lyrics. When I got to the chorus, I thought, 'Well, this is actually becoming a song. Maybe I should do something with this.'"
What Malinowski would end up doing was something he hadn't done since 2014: make a music video. But that wasn't the original plan.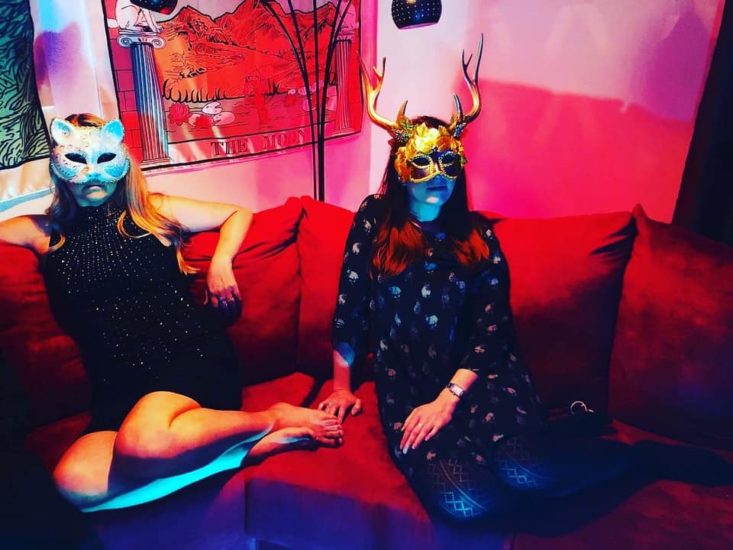 "I thought, 'the band hasn't rehearsed since March—maybe I should just go lay this down by myself," says Malinowski.
He contacted his friend and fellow musician, Rich Degnars, and booked time at his DaSa Studios to record the song. The two had prior plans to record a full album with The Collingwood last year, but like a lot of things, the pandemic also had plans. The album was unceremoniously put on hold.
In his head, Malinowski heard female vocals on the song and knew he had to find the right voice. It was a component that had worked on past Collingwood songs.
"I've worked with Jessica Graae in the past and Gina Degnars," Malinowski says. "So, it seemed logical that I would use somebody else this time."
He reached out to his longtime friend, Laura Corridori, whose daughter, Jules, has taken guitar lessons from Malinowski for the past three years. The younger Corridori currently studies stage and song at Cab Calloway School of the Arts.
"I wrote to Laura and I said, 'Hey, do you think Jules would want to sing on this?' I had told her in the past that I would bring her in at one point," Malinowski says. The answer was a definitive "yes."
CHILLS AND TEARS
The recording session took place a few days before Halloween.
"Jules came and recorded the song with me and Rich at his house," Malinowski says. "Jules is a really modest 16-year-old young woman, but she has a commanding presence, and her voice is outstanding. As we were recording, she was coming up with her own harmonies. I thought, 'Man, this is really something.'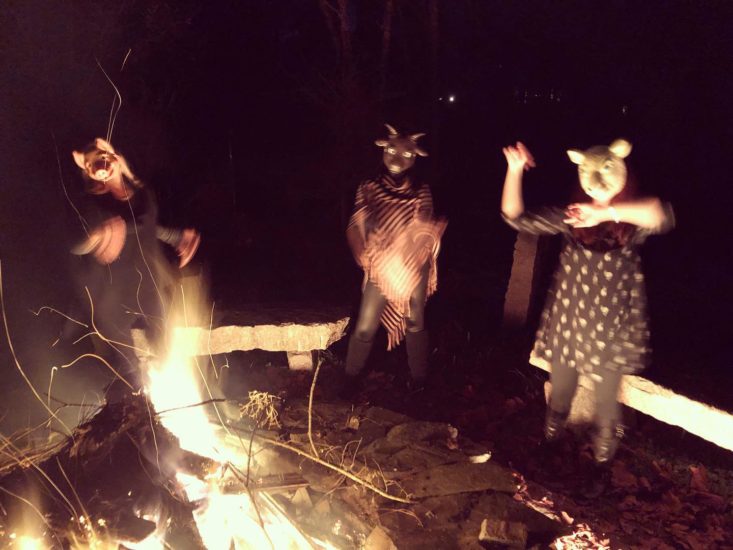 "The [chorus] harmony was something that we were listening back to again and again. I said, 'We got to put that at the beginning of the song,' and that set the tone for the whole thing."
In an October Facebook post, Malinowski wrote: "We had guest vocalist Jules Corridori come in to lay vocals on "Confetti" by The Collingwood today. Her voice elicited chills and tears. Unreal… on so many levels."
Once the track started coming together, Malinowski felt the song was asking for its own video. The gears started turning, and he called two of his colleagues that he'd worked with on his film, Yes, Your Tide is Cold & Dark, Sir. Ian Mosley Duffy came from his home in Philadelphia to work the camera. Colby Bernstein drove down from New York City to edit after filming was complete.   
Shot in homes and outdoor settings around Newark and Fair Hill, Md., the video was filmed during two weekends in December. Although the pandemic was looming large, the team came up with some creative workarounds.
"One of the locations where we shot is this private estate in Newark off of Route 896," Malinowski says. "Our friends have this beautiful, bountiful land with a gigantic fire pit. One of the requests they had was, 'If you shoot here, you've either got to be masked, or keep a distance of six feet.'
I said 'Well, I'm not going to have people in a video wearing pandemic masks.' So, we ordered the animal masks based on that request. And it worked because [the sight of] women in animal masks has a kind of pagan imagery to it… And, so, a solution then became an artistic choice."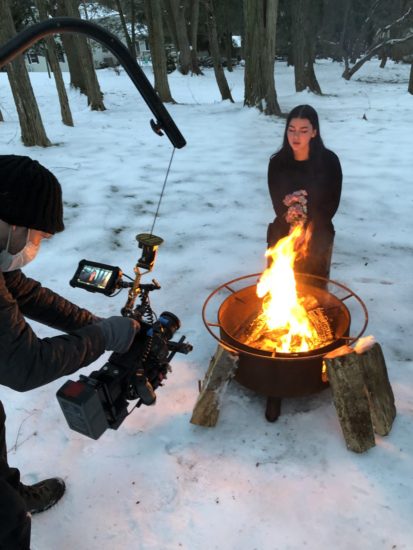 With scenes that incorporate elements of light versus shadow — along with what many would regard as arcane symbolism — the video explores Malinowski's interest in the occult and concepts like the feminine divine. In several scenes the women in animal masks dance around a fire at night.
"A lot of my friends are female, and I was pretty much raised by women," Malinowski says. "I have two older sisters and a mother who was working and going to school when we were younger.
"So, I like to honor women and I certainly like to honor my feminine side. And I think that's where a lot of the imagery in this video comes from. That and the idea of getting back to nature and allowing yourself to be vulnerable."
As a filmmaker, Malinowski cites Luis Buñuel, Mike Figgis, David Lynch and the early works of Steven Soderbergh as influences. He admits that while personally dealing with the darkness of the pandemic, something creative emerged. And he believes more stuff is on the way.
"The Collingwood has a whole album written," he says. "So, when the time is right, we will regroup with Rich Degnars and start laying down the basic tracks.
"We flew out to Cincinnati, Ohio, a couple of years ago to work with John Curley from the Afghan Whigs, who we really like. We've recorded a song with him called, 'I Like What You Do.' So, we've always thought, 'This will be on the next album.'
"We have probably a good hour's worth of new material. So yeah, it'll be a new album from The Collingwood."
The woods are lovely, dark and deep, but it sounds like The Collingwood still has miles to go…and plenty of new ideas.
— To view The Collingwood's "Confetti" official music video (featuring Jules Corridori), visit their Vimeo channel here.