Kind of like farm-to-table — but with beer. These local seasonals are worth trying.
The solstice arrives this month, and pairing nicely with the sweltering sun and outdoor activities of all kinds are these seasonal beers — all brewed within 100 miles of Wilmington.
Seeking fresh flavors for your summer soiree? Look no farther. These brews pack a punch without packing calories, keeping things interesting while also keeping you on your feet.
---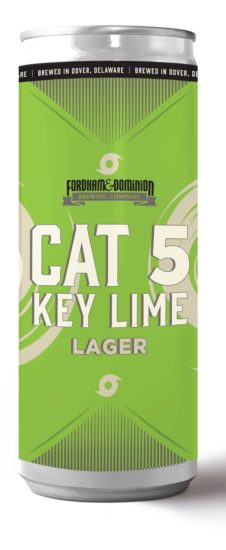 CAT 5 KEY LIME LAGER (4.2%)
Fordham & Dominion — Dover, Del.
Key lime has become a popular star ingredient in several beer varieties lately, and Fordham & Dominion is riding that zesty wave.
This collaboration with their sister restaurant Rams Head Southernmost holds the distinction of being the lightest beer on our list at just 4.2% abv, imparting more of an island-breeze vibe than a Category 5 feel, as the name implies.
Glacier and Perle hops help produce citrus notes that reflect one of Florida's favorite fruits — particularly among those in the state's farthest islands.
Yes, it's subtle. Just don't call it sublime.
More at FordhamAndDominion.com
---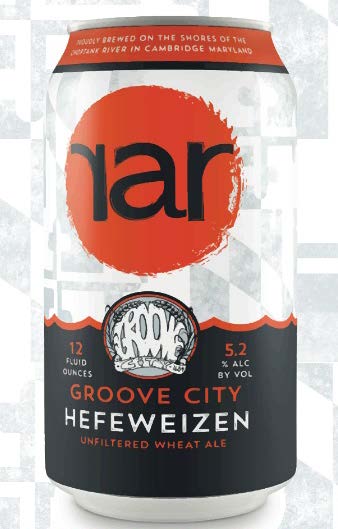 GROOVE CITY HEFEWEIZEN (5.2%)
RAR — Cambridge, Md.
Sure, a can of this Cambridge-brewed beer may travel farther than any of the other five on this list (a total 97 miles), but the brewery is closer to Wilmington than your neighborhood bar or liquor store is to Bethany Beach.
Crafting beer 10 barrels at a time, RAR is a modest operation that has established a fine reputation in a short time. The brewery turns eight years old this summer, and in that time, this Hefeweizen has become one of RAR's biggest sellers year-round because of its drinkability.
More at rarBrewing.com
---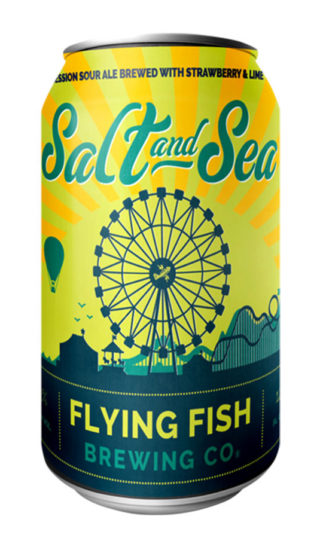 SALT AND SEA SESSION SOUR (4.3%)
Flying Fish – Somerdale, N.J.
For fans of alliteration and little nips of fruit-flavored salt-water taffy, this sour offers both, in its name and its taste, respectively.
Three varieties of malts combine with Columbus hops to produce an approachable sour that offers a delectable "change-up, shake-up" between other, perhaps heavier cocktails.
On the subject of sunny ideas, this Somerdale-based brewery boasts 463 solar panels and solar-tube warehouse lighting — just two initiatives that make it one of the most sustainable breweries in the world. Something forward-thinking to consider supporting.
More at FlyingFish.com
---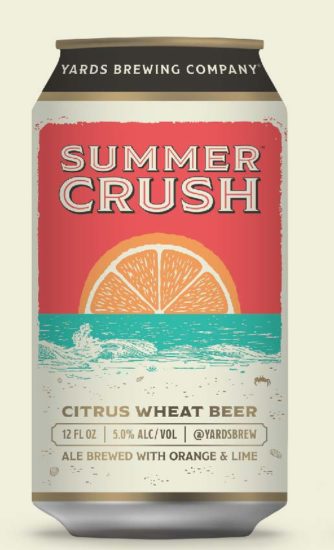 SUMMER CRUSH CITRUS WHEAT BEER (5.0%)
Yards — Philadelphia, Pa.
Yards has taken a careful — some might say more traditional — approach to expanding its brands. When they introduced Summer Crush in 2019, it was the brewery's first new mass-produced offering in three years, mainly because they had their eyes on another type of expansion. In 2017, Yards moved its entire operation to its current 100-barrel location in Philly's North Liberties neighborhood.
That makes this wheat beer the first new beer to be canned and bottled in the new digs, which is pretty cool. They took their time in making sure they got it right with both the brewery and the beer.
More at YardsBrewing.com
---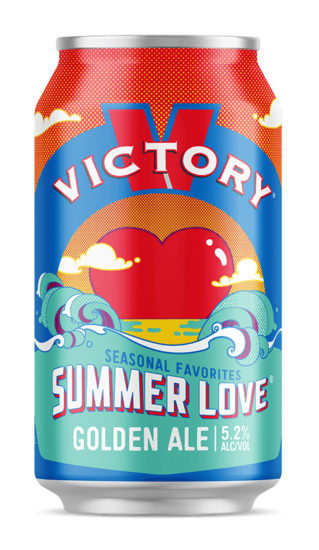 SUMMER LOVE GOLDEN ALE (5.2%)
Victory — Downingtown, Pa.
Locally, the brewers at Victory were ahead of the summer-seasonal curve when they created this classic in the late 2000s. It was an instant hit at ballparks, beaches and backyard BBQs.
In accordance with the trend, they recently mellowed the ale's bitterness a bit and developed a Hazy IPA variation, which utilizes Summer Love's recipe of marrying Pilsner malts with citrusy Simcoe and Tettnang hops.
The Golden Ale is typically available through August — unless, of course, they run out. More at VictoryBeer.com
---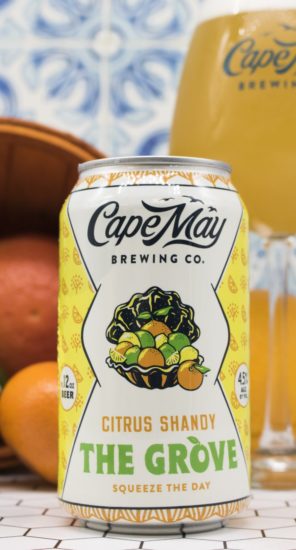 THE GROVE CITRUS SHANDY (4.5%)
Cape May — Cape May, N.J.,
Cape May describes its citrus shandy as "intensely crushable" and "ridiculously refreshing." As advertised, it hovers at just 4.5% abv while imparting deliciously dank citrus flavors and aromas.
This brewery has seen sales skyrocket in just a short time — even during the pandemic — which suggests people are being ridiculously refreshed all over the Tri-State area. Similar to The Grove, Cape May offers The Bog, which is their other tart treat: a cranberry shandy.
More at CapeMayBrewery.com